The idea of ​​3D printing a house always seems like an interesting experiment and less of a reality, but in today's world, it can be done. Large-scale 3D printing plant, ICONrecently unveiled its brand new 3D printed home – Zero House – in Austin, Texas during SXSW. House Zero marks ICON's first attempt at using its proprietary Vulcan concrete wall printing system and its own Lavacrete material. The project was born with Lake|Flat design the house and collaborate throughout the process with ICON's software developers, robotics engineers and materials specialists to launch ICON's "Exploration Series". Lake | Flato designed the Mid-Century Modern Ranch House to be energy efficient – ​​net zero, to be exact – and with the new digital capabilities of additive construction, the elevated architectural design opportunities are endless.
Inside the three-bedroom, two-bathroom home, you'd never imagine a 3D printing robot created the linear walls that add texture to the space. Gray concrete walls paired with wood paneling create a cozy yet modern atmosphere. With the Vulcan's ability to print all manner of walls, from wavy curves to rounded curves to flat, homes can be designed as basic or as extravagant as you wish.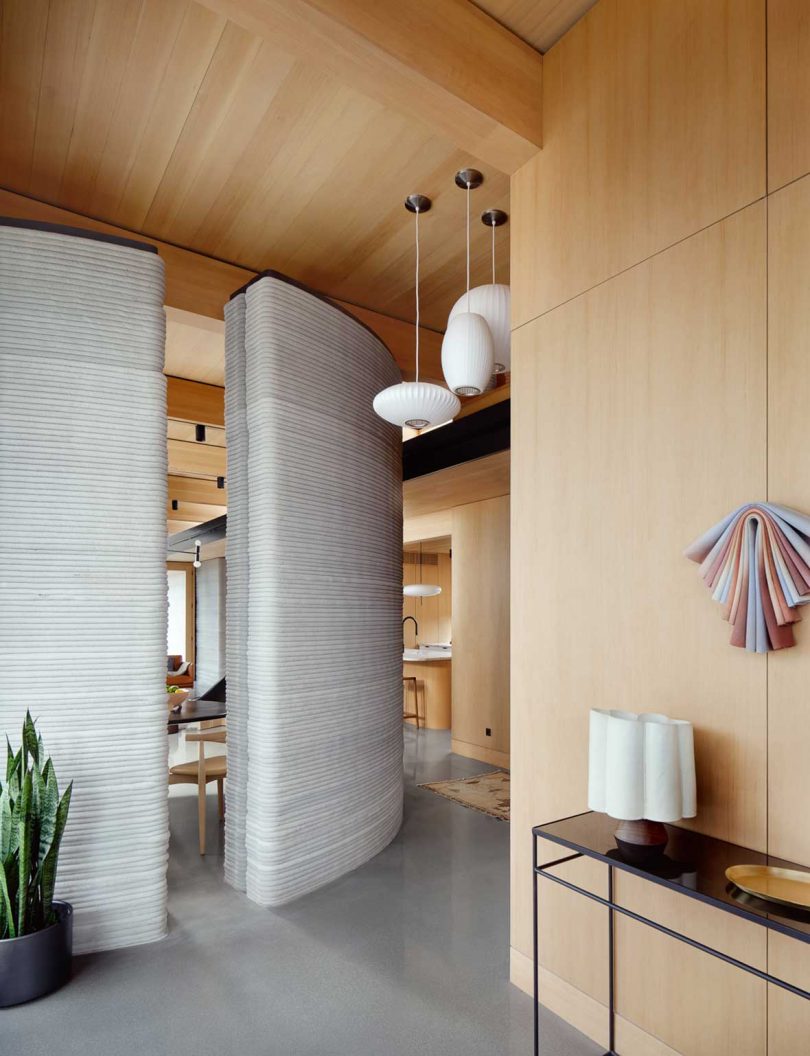 "House Zero is ground zero for the emergence of entirely new design languages ​​and architectural vernaculars that will use robotic construction to provide the things we need most from our homes: comfort, beauty, dignity, sustainability, accessibility and hope.

– Jason Ballard, co-founder and CEO of ICON
The walls are made with ICON's cementitious material, Lavacrete, insulation and steel for reinforcement, which slows heat transfer through the house. With thermal mass, increased insulation and airtight walls, energy efficiency increases and life cycle costs decrease.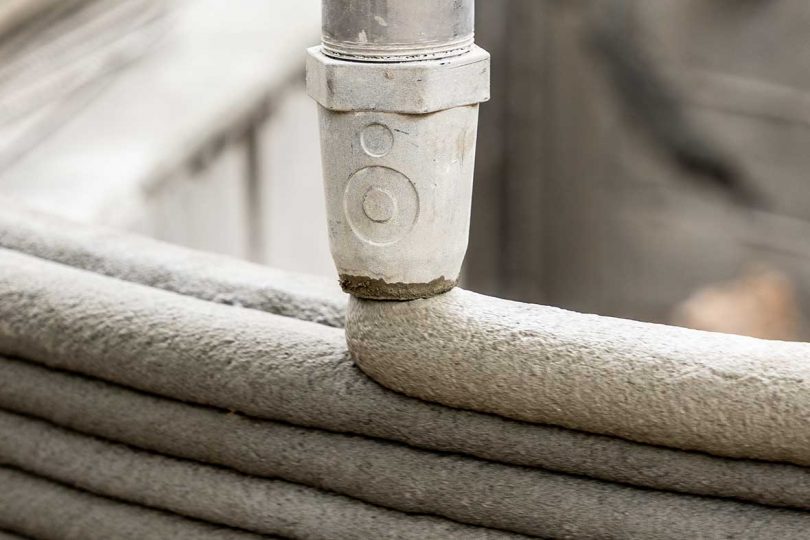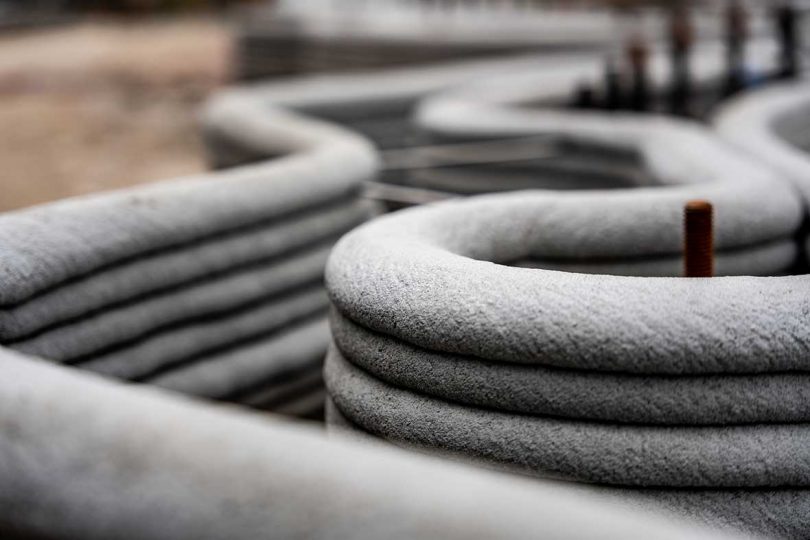 Photos by Casey Dunn.