You never know what can happen when you work in a restaurant kitchen. When we opened Orno we were promoting our Sunray Venus Clams for use in our Bucatini. These clams are incredibly rare and we sourced them from a local farmer in Florida. Shortly after opening, the farmer couldn't find the clams in the water, and we couldn't serve the dish for another nine months. Guests would arrive and ask for the clams which we didn't have. It was certainly very stressful at first, but we worked together as a team to communicate.
A similar situation occurred a few weeks ago when we launched our new Power Hour, offering $1 oysters. The first day we had a queue of guests and we had no more oysters to sell. It was definitely a learning experience for me and the rest of the team as we came together to turn this hectic situation into a positive one. In the end, customers came away very satisfied with their experience and that is our number one goal.
Chief Jair Solis – Norton's restaurant
One episode of "The Bear" that resonated with me was the cigarette smoking episode. I don't smoke, yet early in my career I took up smoking to justify a break and realized shortly after that it was making me sick. The burst of energy and the momentary sense of calm it gave me wasn't worth feeling bad about. In the early 2000s, I worked in a restaurant where the chef smoked while serving. The inspector had become a regular so a lot of rules were broken. This perfectly demonstrates how the industry operated at the time. I think one method that can help balance the kitchen lifestyle is the implementation of sous vide cooking – a technique that allows the cook to finish plates in a much shorter time. For example, a sous vide chicken breast takes a total of four to six minutes to cook and serve on a griddle while raw cooking takes no less than 18 minutes. This style of cooking also makes prep time easier and shows the chef different aspects of cooking.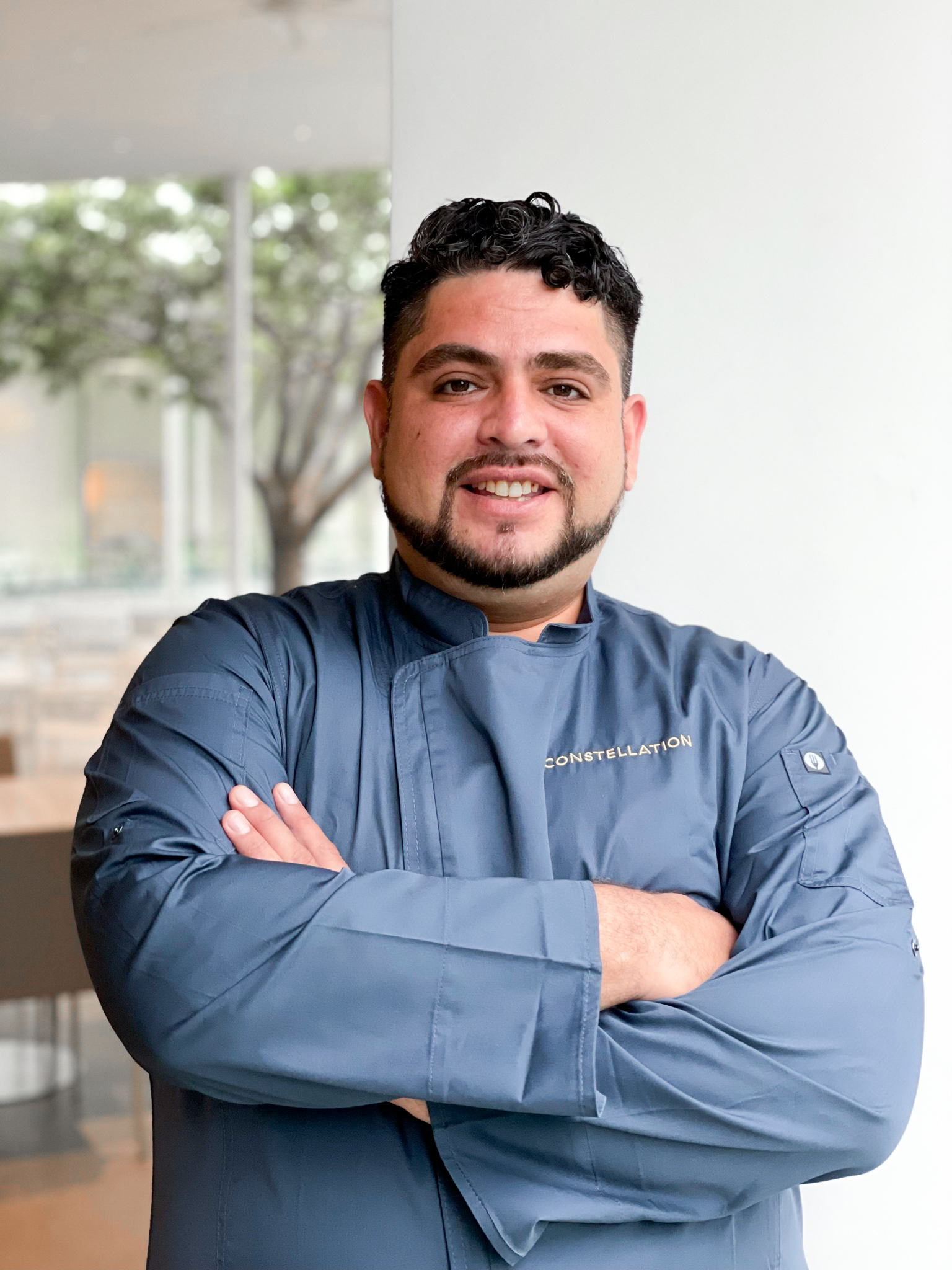 It is essential to have a stable group of cooks who constantly help each other to improve as a team. However, the stable group is very difficult to do in seasonal restaurants or when employee turnover is high. The brigade system is by far the most efficient way to run a kitchen, but old school ways are what needs to change to successfully improve the culture. For a team to achieve a common goal, it must have communication as it is a key factor in building relationships all around. I believe most cooks who have worked in a hostile kitchen environment seek to change that culture in their own kitchens.
Chief Jose Danger – WELL DONE ! Constellation Culinary Group
Jhe life of a chef has never been easy and requires a special type of person who has high stress tolerance, an open mind and an obsessive personality. We seek to create new, more wonderful dishes that represent who we are with the best quality ingredients. The last 10 years have really changed what it was like to be a leader, the days of the French brigade are long gone, that military sense of urgency and dedication to the craft. Now, one has to keep up with the fast pace of the world of social media, communications, and the internet rather than seek out the best review from a well-acclaimed local food critic. For a chef to thrive in today's culinary world, they must embrace a new set of tools. From cloud-based inventory processing, app-based ordering, freight tracking and human resource management, we've adapted a modern way of working with tools that maximize staffing, while virtually assessing our finances and covering the commercial needs of our units.
The days of paper scheduling are long gone and we now connect digitally with staff using scheduling software that helps us manage time, labor and finances all at the same time. In the end, it all comes down to staying one step ahead and being organized, fundamentals that have always been at the heart of a successful kitchen. The best way to describe it has always been "Set up", a place for everything and everything in its place. Our success comes from our hard work and effort as we reflect ourselves through our dishes and the experience we provide to our customers. Without proper organization and well-trained staff, no magic tool or application will matter. Without good people, good ingredients and a love for the craft, there is no restaurant industry.
Chef Dina Butterfield- UchiMiami
In previous experiences and back then, the mentality in restaurants was to leave everything at the door when you walked into the restaurant, and honestly that was unfair and didn't create the best culture. We spend more time in restaurants and with each other than we do in our own homes, so at Uchi Miami we make it clear that it's okay to feel sad, have a bad day, and communicate your needs.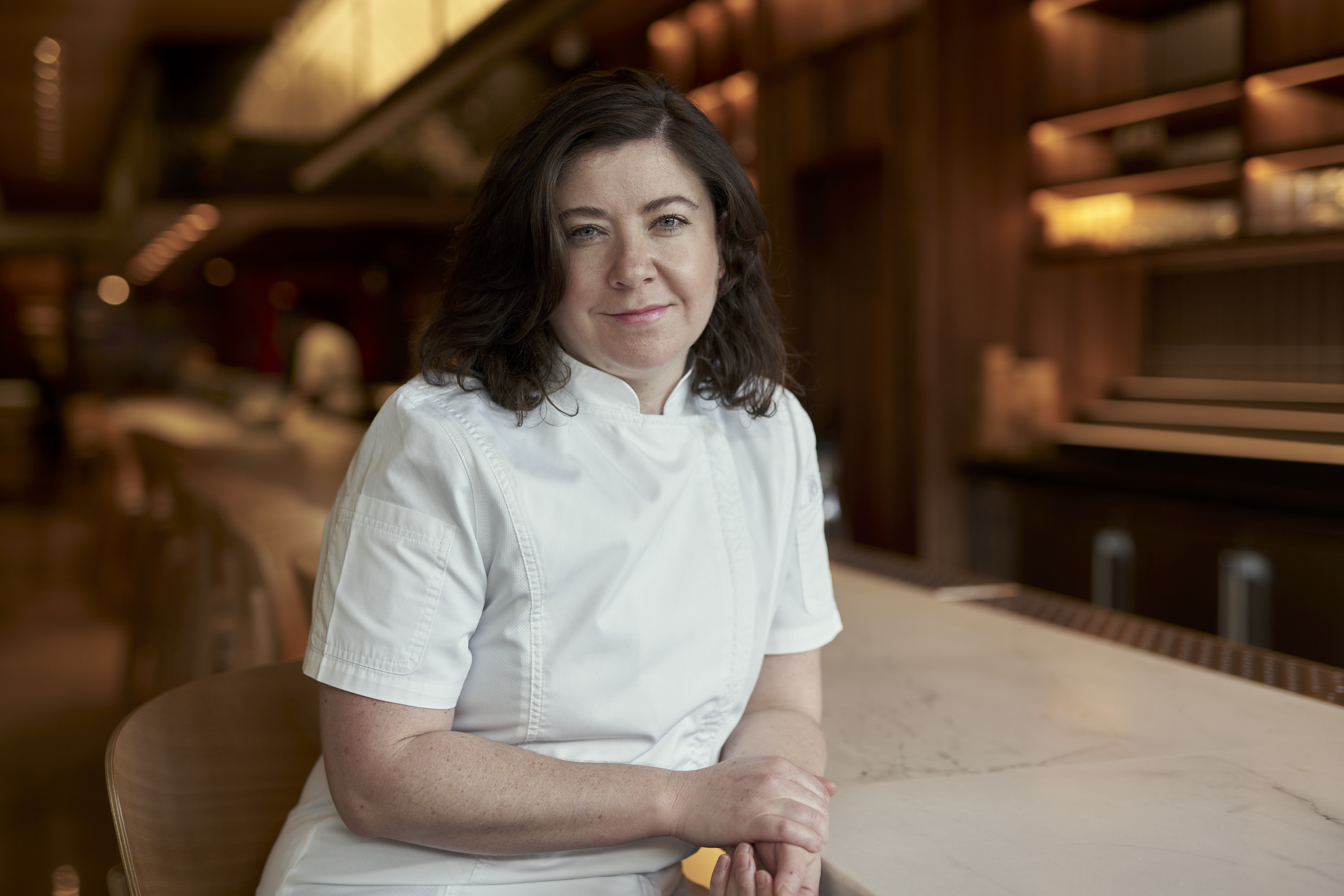 A huge thing that makes the difference at Uchi is providing a safe space for our team, whether front or back of house, to have constant communication. In a restaurant, it takes time and effort to build the relationship and break the separation between FOH and BOH, but it's extremely important to know what's going on, even if you're not in that position. At Uchi, we host a family meal before each dinner service to encourage communication and camaraderie among all of our staff. Ultimately, we focus on providing an open door and feedback to all staff early on to ensure people understand that we are willing and available to help each other.
Chef Matt King – Head Chef, PPX Hospitality (Smith & Wollenski, Legal seafood, Strega Italiano)
Watching "The Bear" immediately made me think of how I got started in the business after cooking school at the CIA. I was working in Florida for a very high-end resort, I was cutting my teeth in the business when I met a guy who was soon to become my mentor. He was tough, his expectations were high, and he didn't have much time for jokes. I remember one day standing with him in the main kitchen where we were making fondant potatoes (you know the little seven-sided football shapes). During the prep, I made the mistake of making polite conversation. I simply mentioned to him that several staff members were asking if we were brothers because we looked so much alike. In the incredibly curt way only he could express his disappointment at the prospect of a conversation, he simply said, "I have a brother, you're NOT him." This was immediately followed by me having to finish the potatoes on my own. He taught me a lot during my time working with him, including his relentless pursuit of perfection, knowing it was never attainable, but I never stopped trying to achieve it.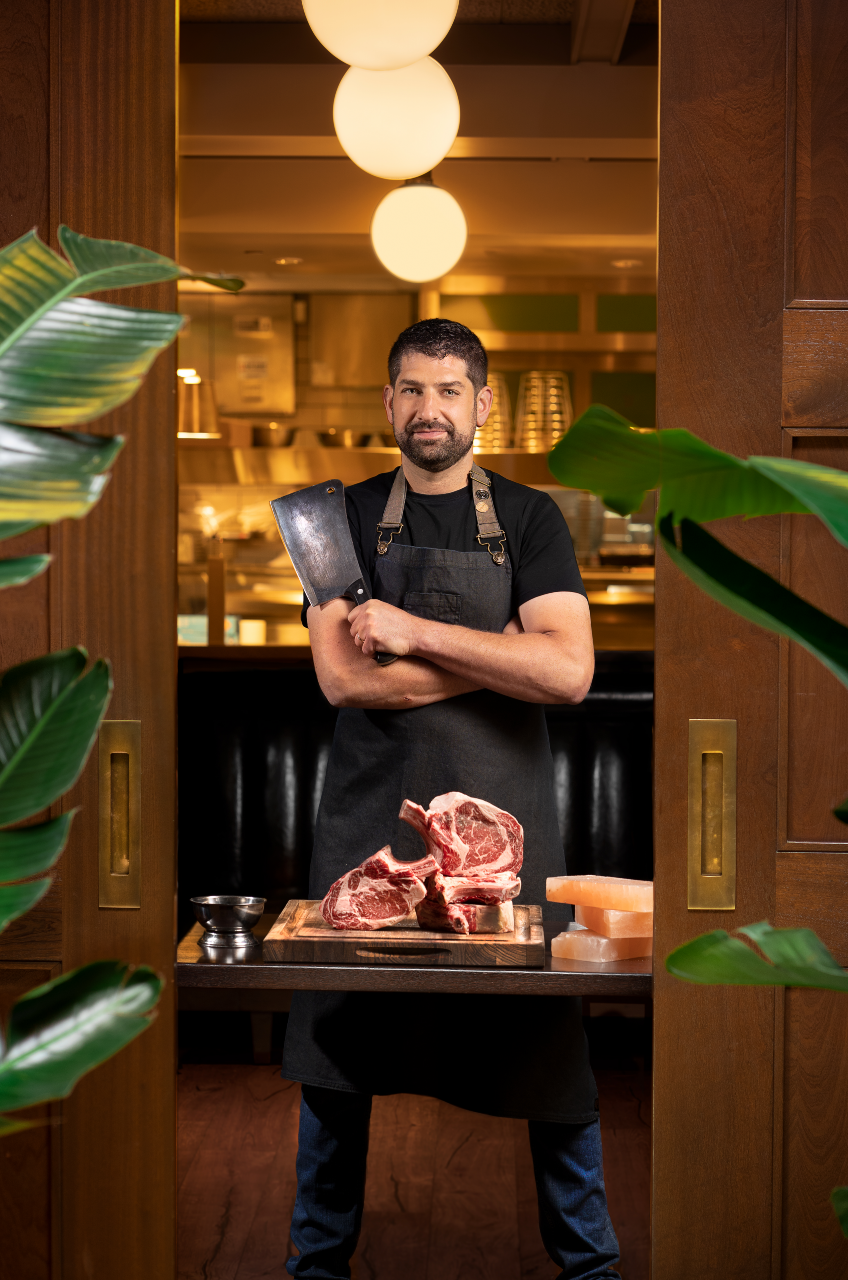 Chef David Hackett – Complex Executive Chef, Caribe Royale & Convention Center
When I started working in restaurants as a young man, I was very interested in the mystique of cooking. These days, chefs are considered rockstars, but back then, cooks and chefs were blue-collar – either ex-con, ex-military, drug addicts or alcoholics. Pretty much any other living environment that didn't fit normal jobs. I was a little intimidated by the group of rough guys in the kitchen. When I started, I felt a bit out of place because I was 16 and wanted to be an architect. I had no initial interest in cooking, but once I started working I was hooked. The high excitement of being in the kitchen, the drive and passion that these people sparked in me a real love for food. I learned that food has so many mediums to play with and express yourself as an artist, there was no turning back.
Chef Joseph McFadden – Executive Chef, Euphoria Fish House in Margaritaville Orlando
"Are you ready for a life like no other? These are the first words that came out of the chef's mouth when I started my first kitchen job at the age of 14. I said "maybe" and he laughed and said "don't worry, you'll know by the end of the day. "And he was right, in fact I knew after a few hours of watching these Rock Stars that that was exactly what I wanted to do. When I started working in the kitchen, I was surprised by the energy, the noisy and chaotic environment, but I realized that I was made for this. During this summer, not only did I learn to hold on, but I learned that there are no sick days, no holidays, no birthdays, no Christmases, etc. And it has become the norm. it has become a way of life. "Only the fittest survive" is what the chefs used to cry when we were on peak duty. Hands are burning, feet are aching and your mind is loving every minute! It was a different time and as brutal and stressful as it was, I wouldn't change that for the world. We knew what it took to work in this kitchen and we prided ourselves on being the best in town.
Chef Patrick Keefe – Culinary Director, Legal seafood
The bear gives a more realistic insight into the humble, unglorified work of a leader. Sure, that might be a little sensationalistic, but don't get confused between the food, the people and the facilities, it shows just how good a chef has to be to stay afloat. Restaurants large and small are a true labor of love. This is why those who succeed can rise to the challenges. Some points were so genuine I almost got anxious watching it, I've had my Carmy moments many times in my career. But I couldn't stop staring. Pretty cool show.